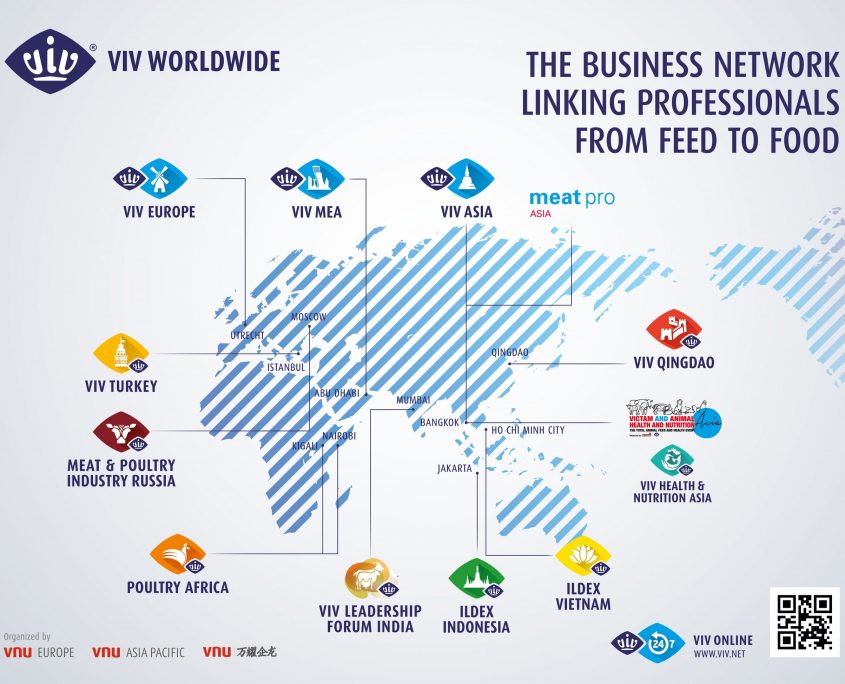 VIV WORLDWIDE TAKES-OFF WITH A FRESH LOOK
The VIV mission to link professionals from Feed to Food continues and evolves, surely looking at the future. In the midst of these very dynamic and challenging times, we took the opportunity to improve VIV worldwide communication scheme.
Read the press article released today: VIV WORLDWIDE TAKES OFF WITH A FRESH LOOK.
A new identity BROCHURE: check it out!
While VIV worldwide keeps its core identity, the re-branding envisions empowerment of each single platform by providing them with unique and characteristic visual features that make each show easily recognizable. The VIV network consists of hub events, international events, and more. To give you a broader picture of who VIV worldwide is, where we have come from, and how we can help you take advantage of more opportunities to grow your business in the future, we have also created a new VIV worldwide BROCHURE. Click here to add your own text.