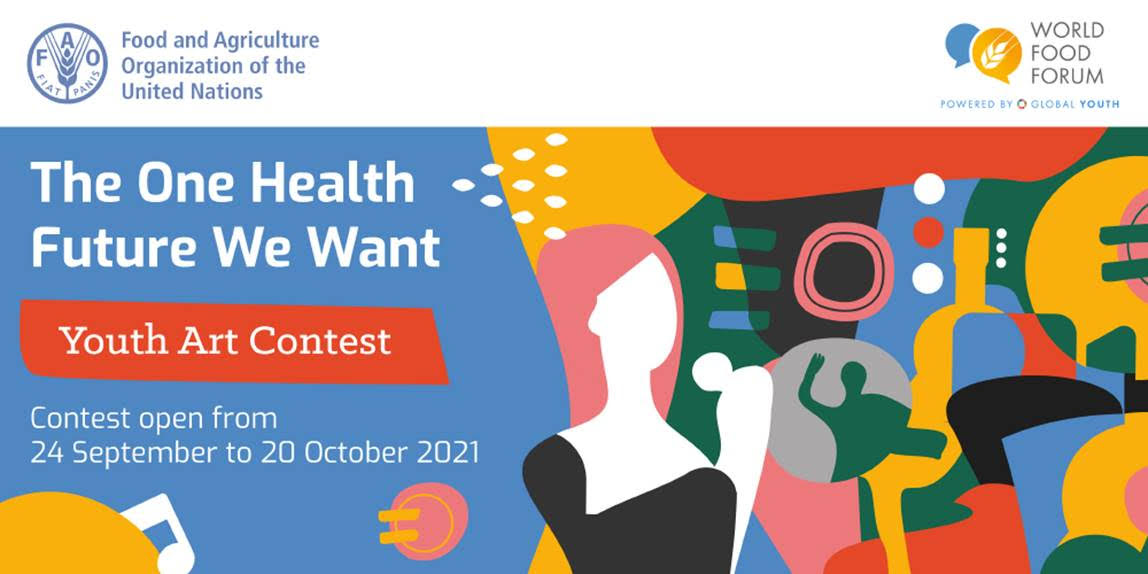 (Deadline: 20 October 2021)
FAO is inviting youth from 20 to 30 years old to express how the future health that would work for animals, environment and mankind should look like.
Winner(s) of the contest will be provided a paid internship opportunity with the One Health team to enhance FAO's One Health advocacy efforts.
Check out the submission guideline and enter the contest at click
Join the contest and please spread the word!