Empowering veterinarians in Asia towards fulfilling their roles on the Global Action Plan on Antimicrobial Resistance (GAP-AMR)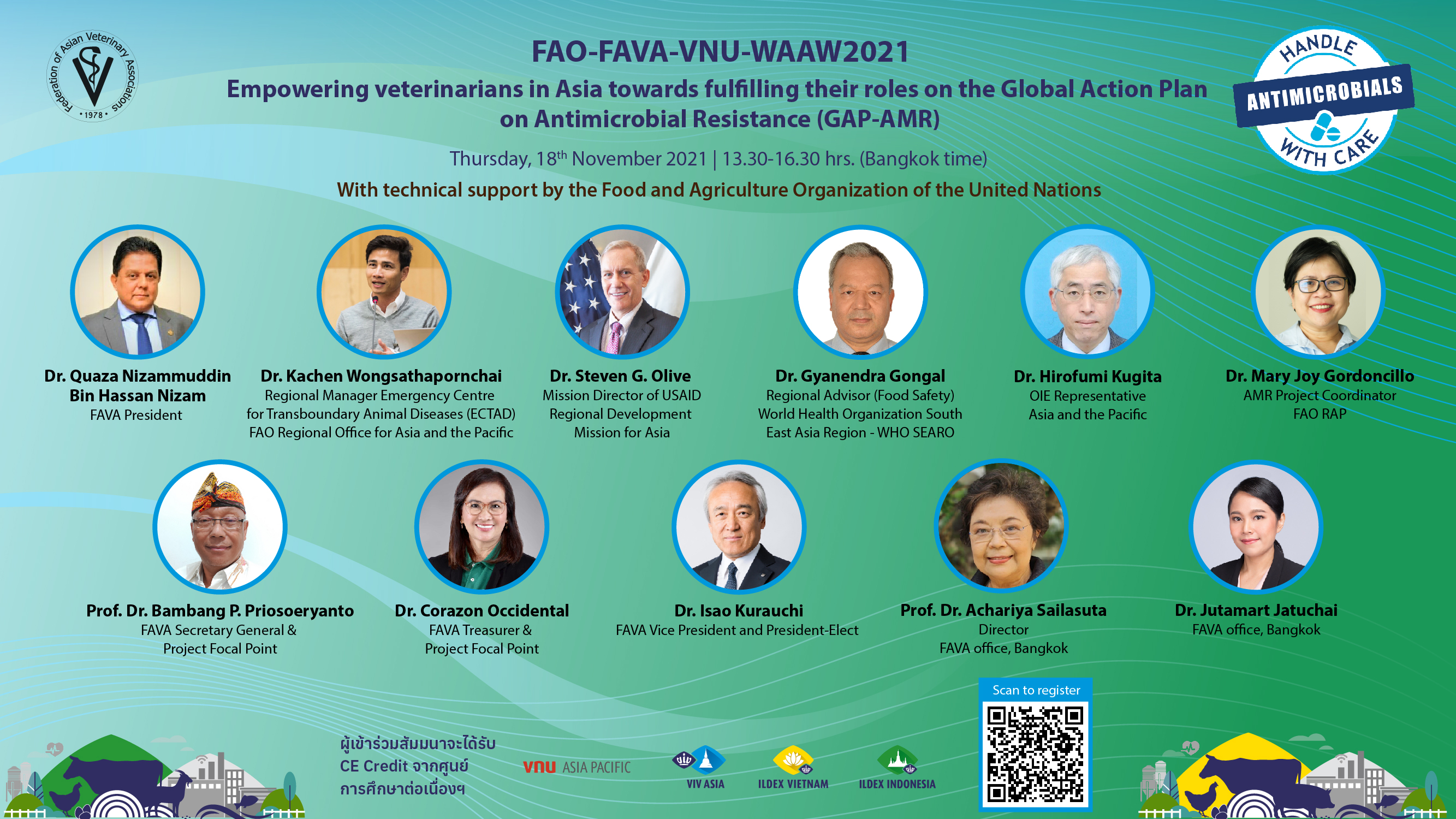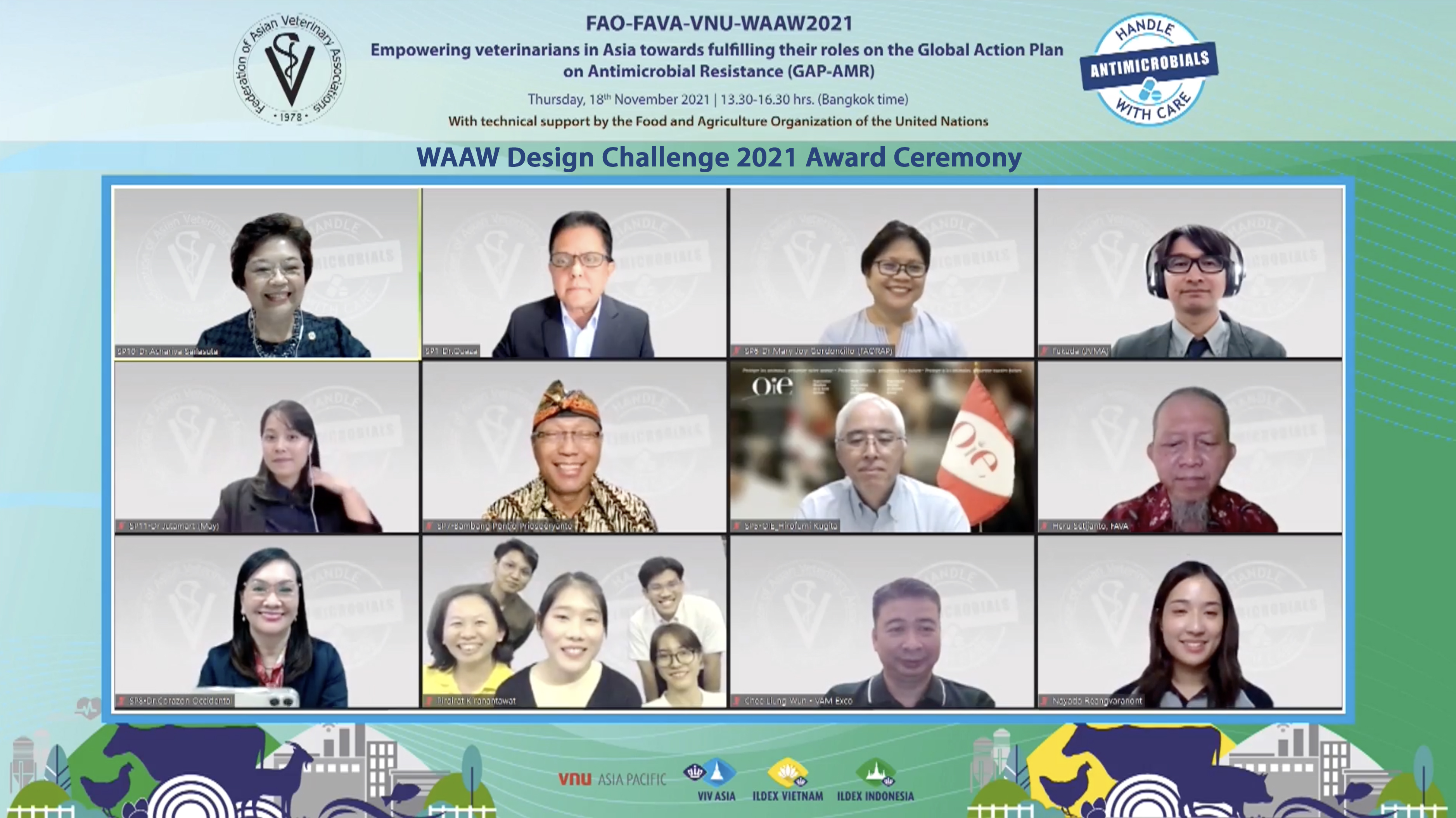 The FAVA-FAO Regional Campaign on the WAAW Farm Design Challenge 2021 has successfully wrapped up together with the celebrating series of the WAAW 2021 webinars across FAVA member countries. FAVA would like to once again thank you for the tremendous support from all partners and everyone participating in this collaborative campaign and celebration. Even though the WAAW 2021 has ended, but let's us not forget that we have to go hand in hand to continue our fight against the AMR throughout our journey until we meet again next year!
Special Thanks and Acknowledgements for Honorable Jury Committee of WAAW Farm Design Challenge 2021:
Dr Quaza Nizamuddin, FAVA/ Veterinary Association of Malaysia (VAM)
Dr Katsumasa Kure, Japan Veterinary Medical Association (JVMA)
Dr Trinh Dinh Thau, Vietnam Veterinary Association (VVA)
Dr Karoon Chanachai, United States Agency for International Development (USAID)
Dr Yooni Oh, Food and Agriculture Organization of the United Nations (FAO)
Congratulations to our WAAW Farm Design Challenge 2021:
First Prize Winner:
Mr. Sapawut Junnong
Ms. Kamonwan Janmanee
Mr. Jakavat Ruampatana
Ms. Pirairat Kiranantawat
Instructor. Dr. Morakot Nuntapaitoon
Asst. Prof. Dr. Nutthee Am-in
Instructor. Dr. Roongtham Kedkovid
Assoc. Prof. Dr. Chaidate Inchaisri,
Asst. Prof. Dr. Theerawat Swangchan-Uthai
Faculty of Veterinary Science, Chulalongkorn University, Thailand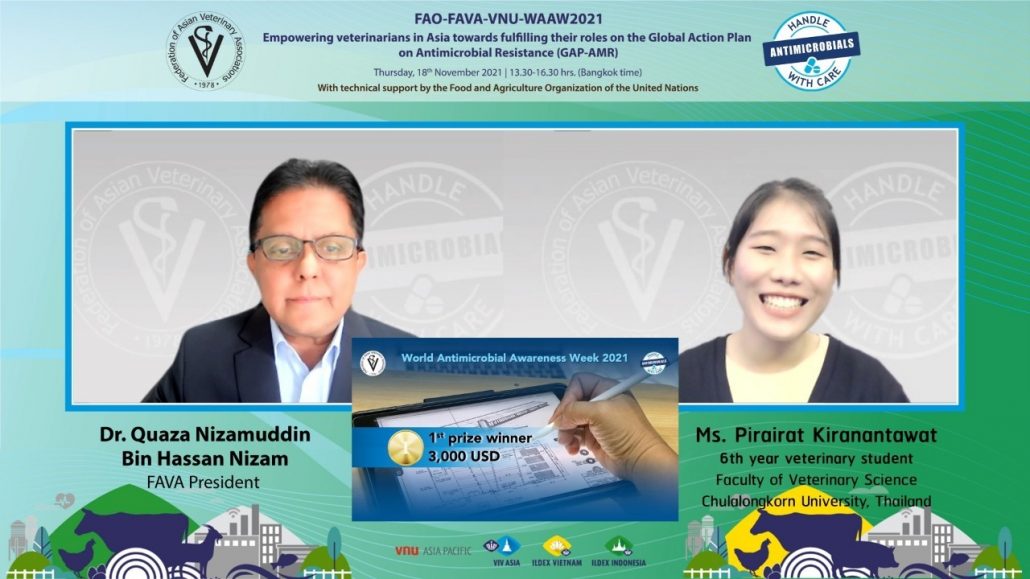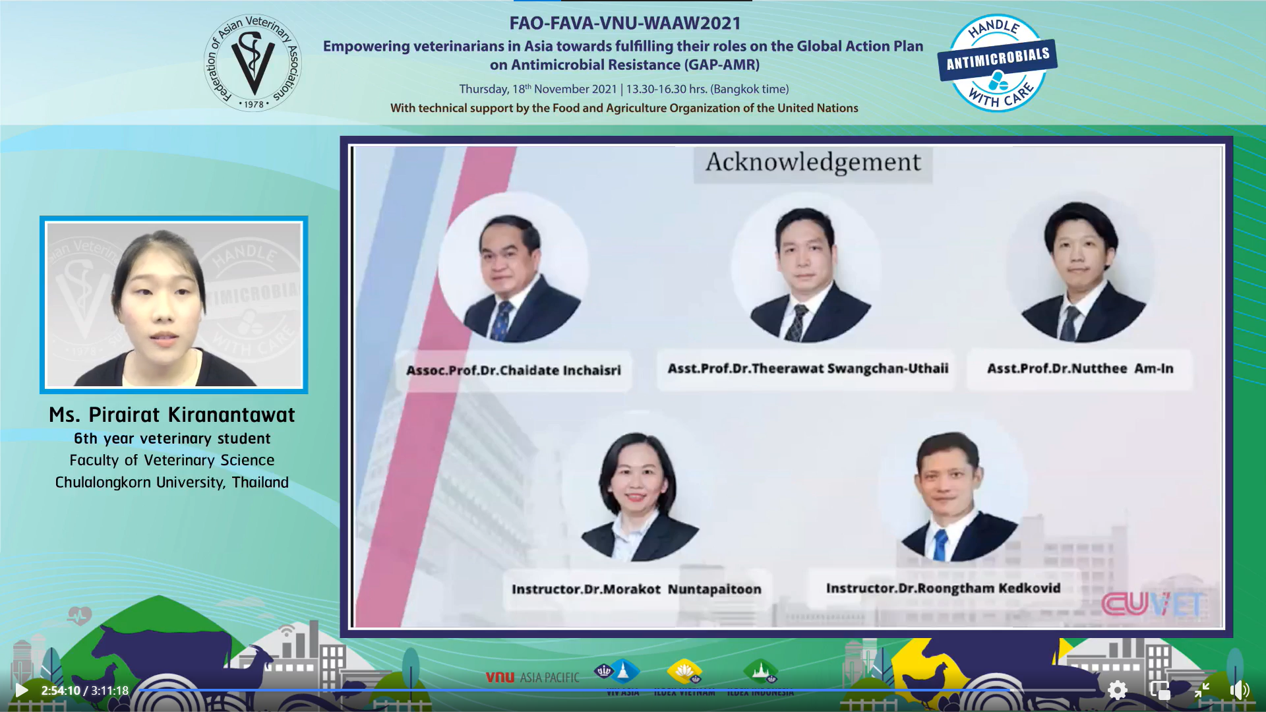 Second Prize Winner:
Dr. Chee Liung Wun and Dr. Siah Ming Hin, Malaysian Veterinary Medical Association (MAVMA), Malaysia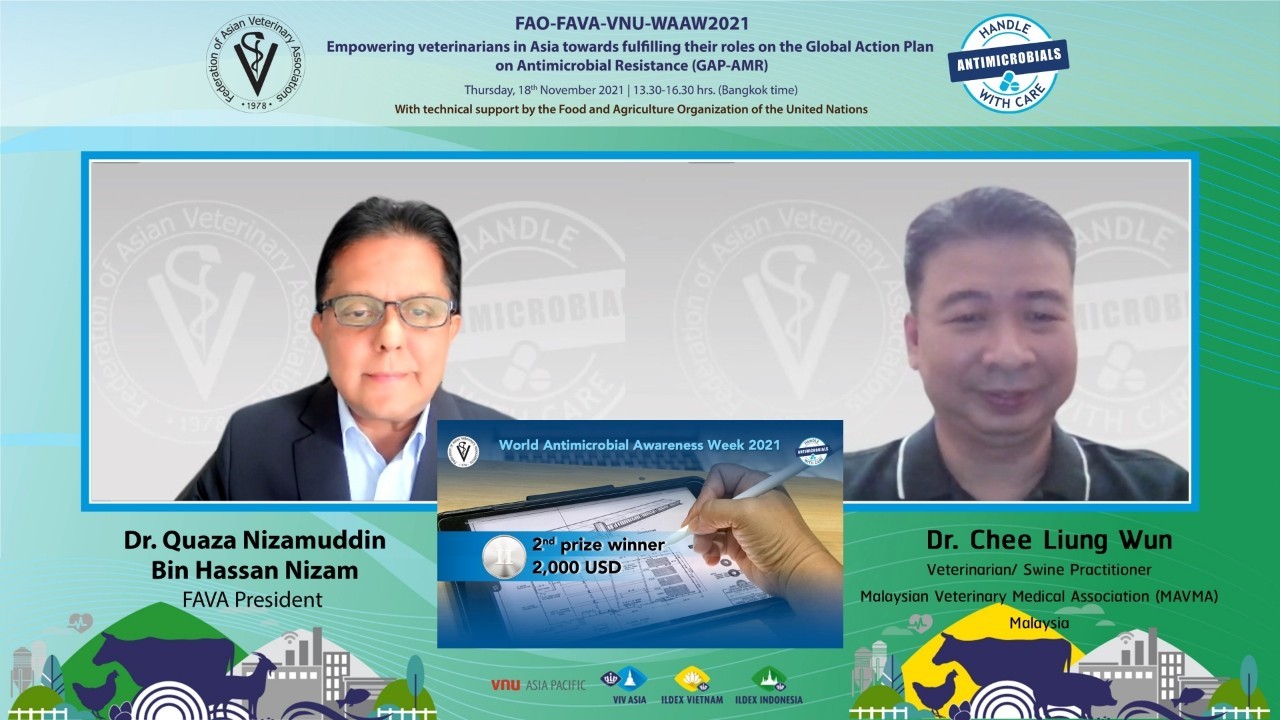 Third Prize Winner:
Dr. Nayada Reangvaranont, Vet Products Group, Thailand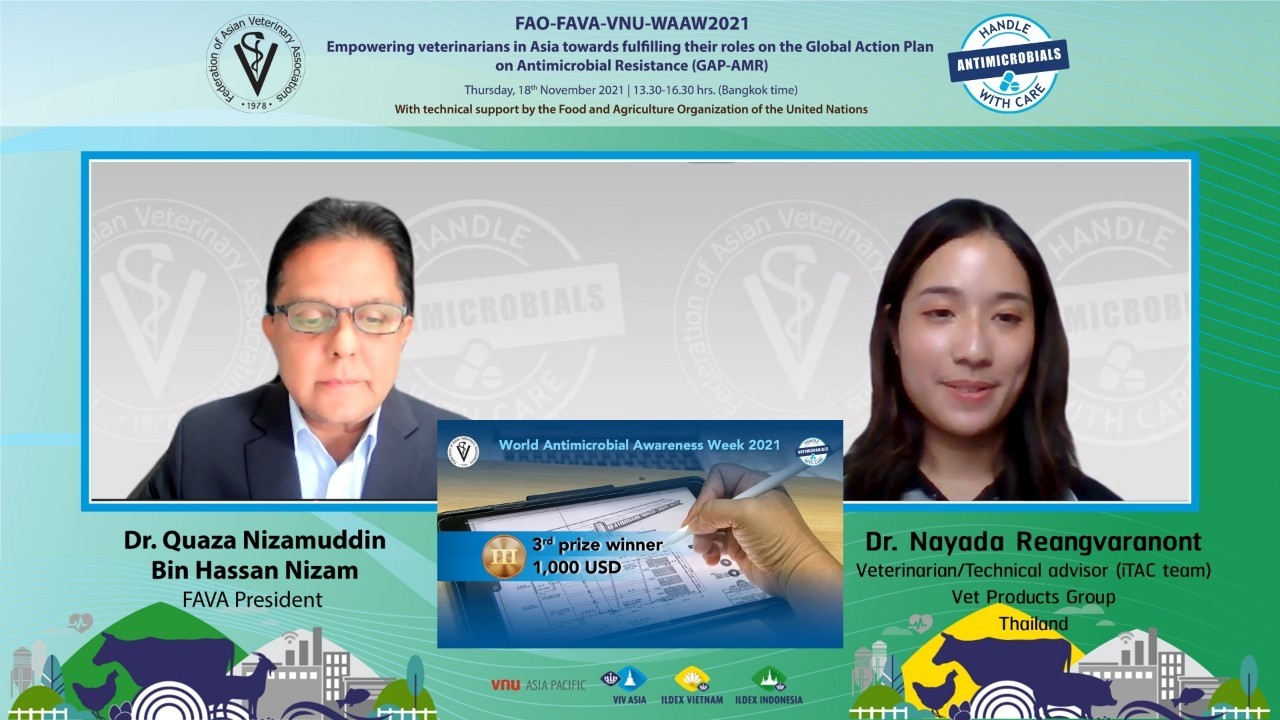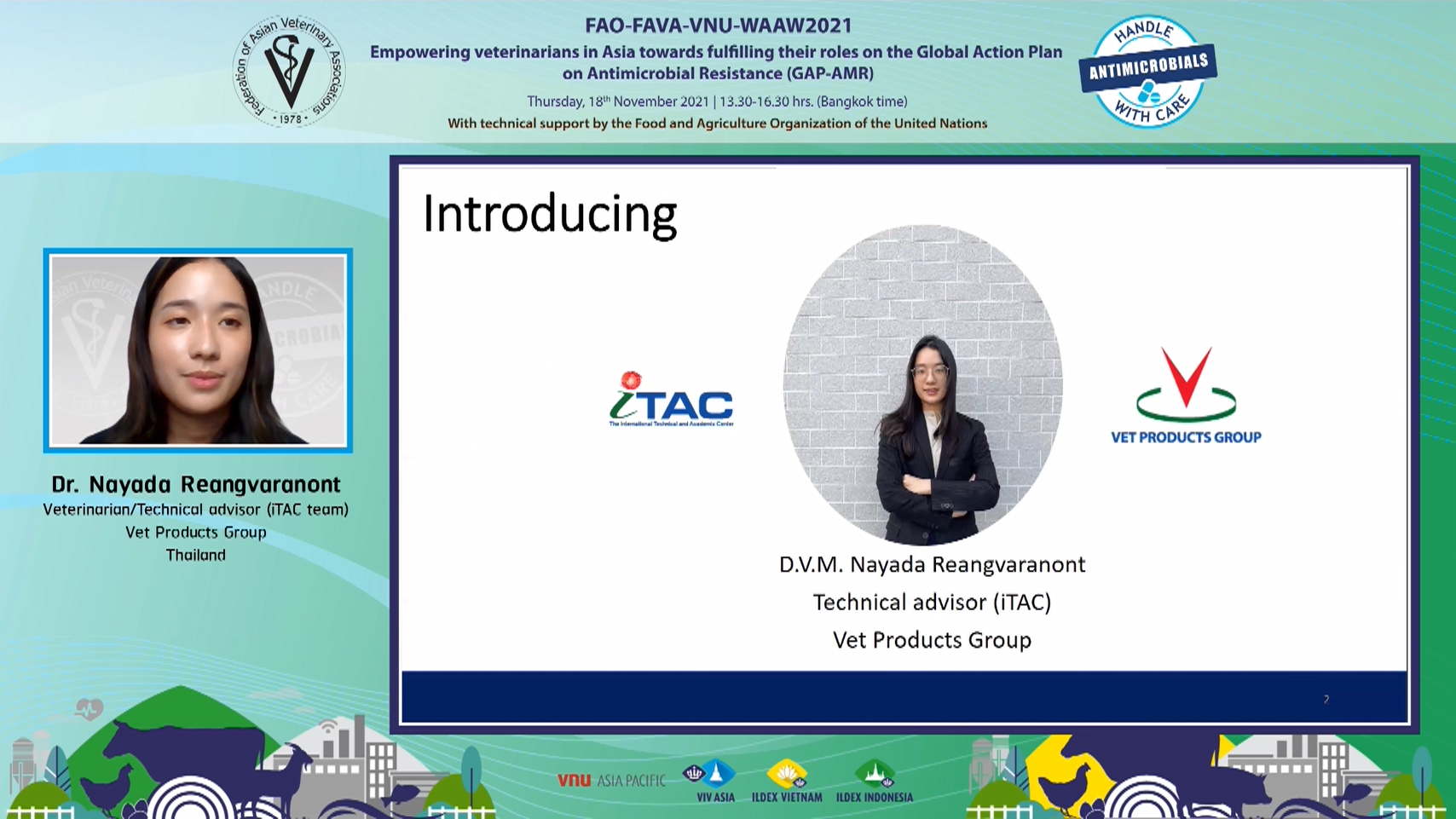 To access the webinar materials, please fill in below information.